Mark Twain Book
Mark Twain Books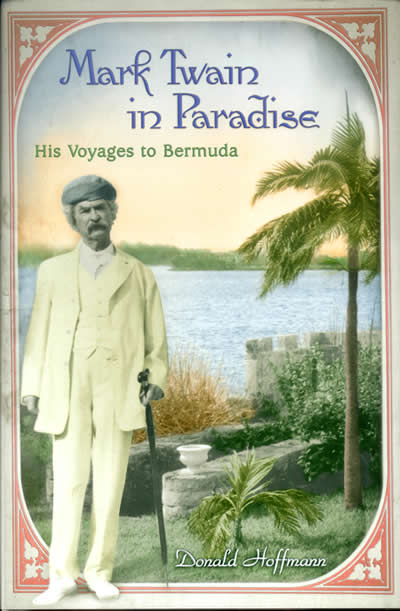 Ghosts of the 20th Century
Simon & Schuster, Winter 1999
ISBN 0-689-82118-2

1. Wilbur & Orville's flying machine, 17 Dec 1903
2. Theodore Roosevelt (and a Teddy Bear)
3. Long Fight to win Women's Suffrage, 19 Aug 1920: finally!
4. The Great Ship Titanic Goes Down, 15 April 1912
5. Henry Ford's Model T
6. American "doughboy" off to the Great War (WWI)

Midnight in the Cemetery (illustrated by Robin Brickman)
Simon & Schuster, Fall 1999
ISBN 0-689-80873-9

It's midnight in the cemetery. That's the time and place most scary. When graveyard cats are stealthy, stalking.
So why are children out there walking, clutching candles, barely talking?
A for Angels. B for Bones. C for Cemetery.
D for Death. E for Epitaph. F for Funeral.
G for Ghosts. H for Haunting...What could be funner?
An alphabet book. Kids looking for buried treasure in the wrongest place. A search & find book. Get the picture? (Ms. Brickman did - the pictures, that is, I was consumed with illustrating that rambunctious Teddy Roosevelt.)
Mark Twain and the Queens of the Mississippi
Simon & Schuster, Fall 1998 (notable book:social studies-cbc)
ISBN 0-689-81542-5.

Sam supposed that all a pilot had to do was to keep his boat in the wide river. How hard could that be? But he soon found out that beneath the shimmery top of the river lurked all kinds of dangers waiting to bash a boat's brains out: sandbars, dead trees, rocks, and boat wrecks. A pilot had to "read" the face of the water: how it looked told what it was hiding. He had to know the changing shape of the troublesome river upstream and down, every bend, every plantation, town and island by heart so he could steer in inky dark or moonlight and not bump the boat into the bank or the bottom.
What fun this book was to study for, to write, to paint - especially the painting part. But how do I balance two books in one? That was the interesting, fun puzzle-question of this book. It's a biography of the complicated, funny-sad man who grew up by the Mississippi River, became a steamboat pilot, and ended up writing Tom Sawyer and the (totally brilliant) Adventures of Huckleberry Finn. It's a story of the glory days of the steamboats, the big, dangerous wedding-cake like boats that queened over the mighty river. It's both.